YovinoMD Skin Care products are medical grade skin care formulated with only the best ingredients to give you clinically proven results.
We never use parabens, sulfates, formaldehyde, gluten or other harmful ingredients.
Instagram Live, Wednesdays
Join us every Wednesday at 5:00 pm PST for our exclusive deep dive into the world of beauty, YovinoMD TV, with Dr. Sarah Yovino, Dr. Justin Yovino, and Ashleigh Ignelzi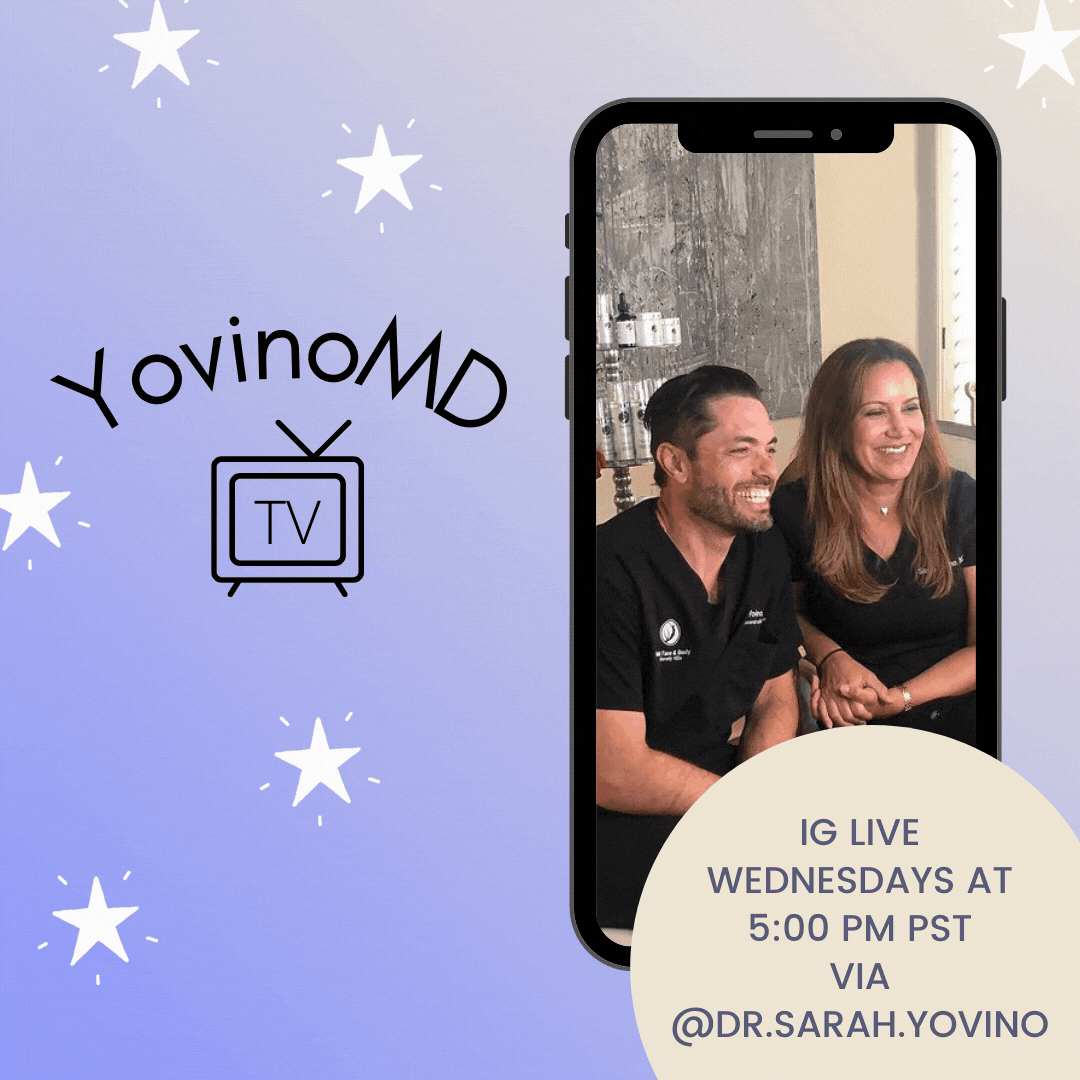 Want to learn all about the product you purchased?
Simply click on the item in the shop tab to view its descriptive card.